The New Testament in Greek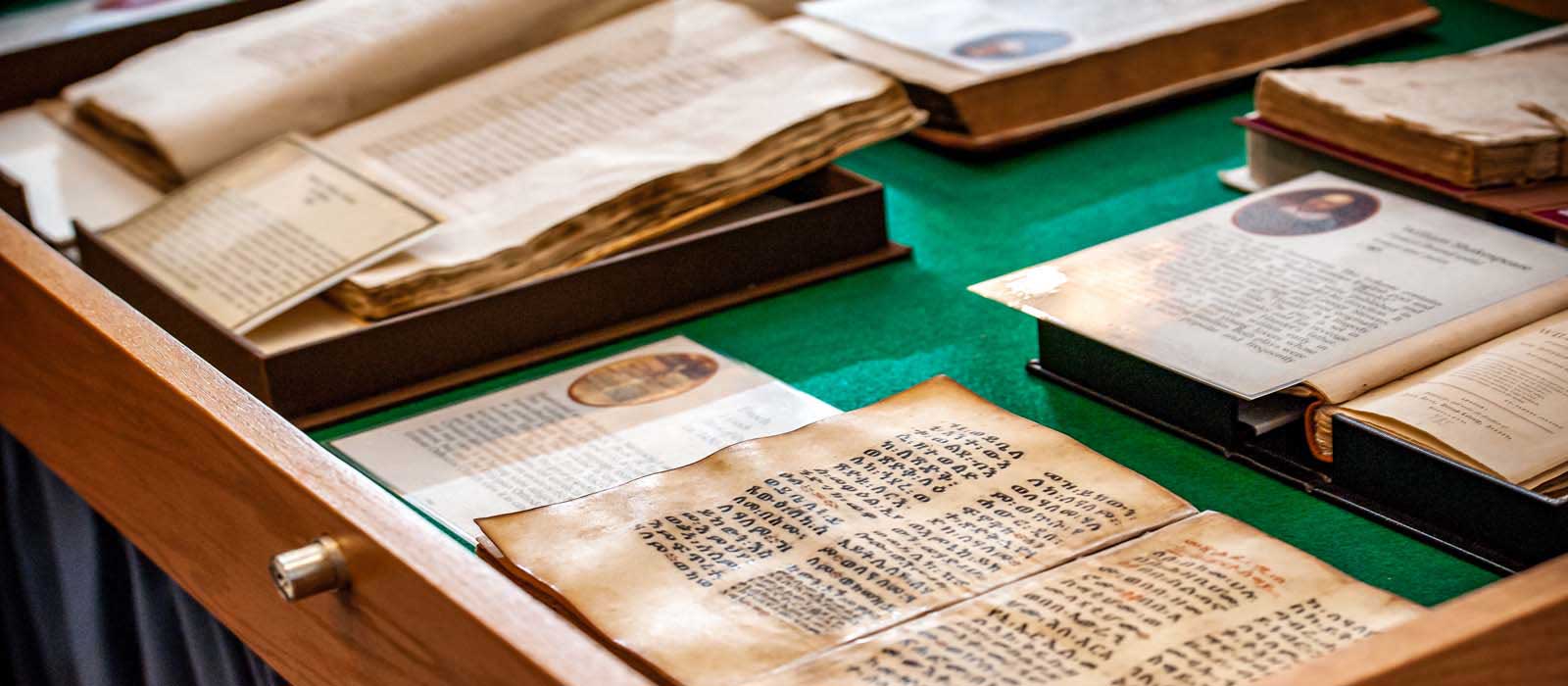 First American Edition, with double column and woodcut device on title page. "He Kaine Diatheke Novum Testamentum" was the first Greek New Testament printed in America. It was printed by Isaiah Thomas in Worcester, Massachusetts in 1800 and edited by Caleb Alexander.
The New Testament is the second part of the Christian biblical canon. It was originally written in Koine Greek by various authors at different times. The earliest manuscripts are dated from the late second to early third centuries. The earliest translations were into the Syriac, Latin and Coptic languages and were translated direct from the Greek.
The New Testament discusses Jesus as a person and his teachings. It also recounts the events in first century Christianity. The books included in the New Testament are the Gospels, the Acts of the Apostles, the Epistles, and the Apocalypse of John also known as Book of Revelation.
TITLE: He Kaine Diatheke Novum Testamentum