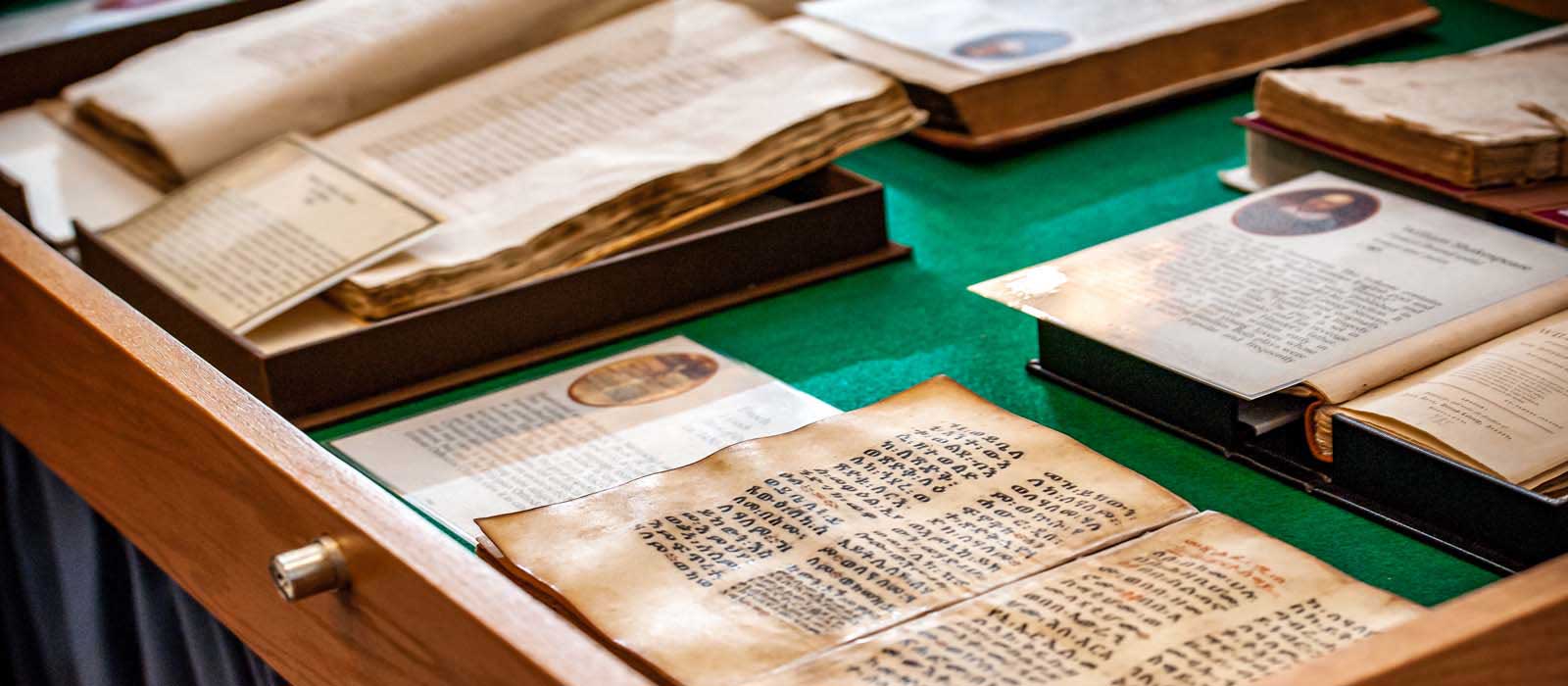 Entitled, "Magna Charta, cum statuis, tum antiquis, tum recentibus, maximopere, animo tenendis nunc demum ad vnum, tipis aedita, per Richardum Tottel," this is a 1576 edition of the Richard Tottell printing of the Magna Carta.
This was the first printing of the Magna Carta in twenty years. The text for this edition is different than previous printings; the old statutes of order are rearranged and altered texts used. The Magna Carta and statutes in this volume are supplemented for the first time with more recent statutes from the reigns of Henry VIII and Elizabeth I.
The Manga Carta is a charter that was first drafted by Stephen Langton, the Archbishop of Canterbury, as an attempt to make peace between a group of barons and King John; King John of England subsequently agreed to the charter on June 15, 1215. Initially, the Magna Carta promised protection of church rights and from illegal imprisonment, access to timely justice, and restrictions on payments to the Crown, and was to be fulfilled through a council of twenty-five barons.
Though the interpretation of the Magna Carta changed throughout the centuries, it nevertheless became an iconic and influential document, especially in Revolutionary America, concerned with the rights of ordinary citizens.
TITLE: Magna Charta, cum statuis, tum antiquis, tum recentibus, maximopere, animo tenendis nunc demum ad vnum, tipis aedita, per Richardum Tottel, (Magna Carta)
Published: 1576 (One of Two 1576 Tottell Editions.)